Looking for a better way to keep good quality bubbly on hand for a great price?
Join our Case Club! We will keep you up to date on special deals and seasonal releases of our favorite grower champagnes and sparkling wines.
.01
Let us know you are interested in joining our "Case Club" by entering your email below!
.02
We will reach out to you every month or so with special deals and new arrivals.
.03
Get 15% off with promo code: CASE-CLUB when you order a mix and match case of 12 bottles or more.
15% OFF PURCHASES OF 12 BOTTLES OR MORE
ORDERS OVER $600 RECEIVE FREE SHIPPING
ACCESS TO SEASONAL & SPECIAL RELEASES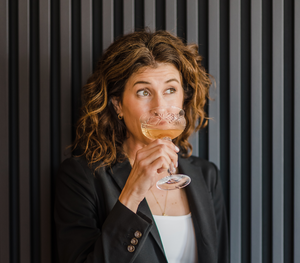 meet your champagne concierge
With a knack for details and a love for bubbles, our knowledgeable champagne concierge, Niki Potter, will help you curate the perfect mix of bubbles exactly matched to your preference whenever you need.
SHOP NOW WITH A DISCOUNT
Start shopping now with promo code: CASE-CLUB for 15% off 12 bottles or more!
ARE YOU LOCAL?
Come shop in person with us! We would like to welcome all locals to shop at our warehouse in Carlsbad every Thursday. Our knowledgeable champagne concierge will assist you in selecting delicious bottles, perfectly curated to your preferences.