ABOUT WE DRINK BUBBLES
At We Drink Bubbles, we believe that every moment is worth celebrating – whether it's an anniversary, a special event, or just another Tuesday afternoon. With our monthly Bubbles Club subscription service, we want to make sure our community is armed and ready with bubbles for all occasions, as well as equipping our members with curated food pairings, producer info, and unique bubbles history embedded in every box.
Learn More about our club
MEET SHILOH
My name is Shiloh Caffrey - owner and founder of We Drink Bubbles. My inspiration to create We Drink Bubbles started with a series of very specific and fortunate circumstances strung together by a common theme: my love for champagne! It all started back in 2016, when my family of four packed up everything we owned and moved across the world to a tiny Italian village...
READ MORE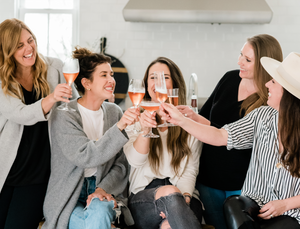 THE TEAM
Meet our incredible team. From coordinating warehouse logistics, marketing strategies, international relationships, and everything in between, this small, but mighty team of dedicated women are the heart and soul of We Drink Bubbles. Their unwavering dedication and fervor lie in ensuring that our exclusive collection of boutique bubbles reach your doorstep.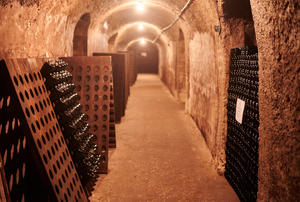 OUR EXCLUSIVE IMPORTS
In 2020, We Drink Bubbles launched our own line of exclusive imports featuring our most premium, small-bath champagnes and sparkling wines from France. Each bottle represents a meticulous curation process, where we have handpicked only the finest France has to offer. With an unwavering commitment to quality and an appreciation for the artistry of champagne making, we bring you a diverse range of effervescent treasures.
SHOP IMPORTS