Come shop in person with us! We would like to welcome all locals to a personal shopping experience at our warehouse in Carlsbad, by appointment, every Thursday. Our knowledgeable champagne concierge will assist you in selecting delicious bottles, perfectly curated to your preferences.
Schedule your appointment below!
.01
Book your concierge shopping appointment today.
.02
Meet your concierge at the warehouse at the time of your appointment.
.03
Take home delicious, organically-farmed bubbles at a discount.
*Please note: An appointment is required for our in-person shopping experience. All purchases must be made through the We Drink Bubbles website. We do not accept cash for alcohol purchases.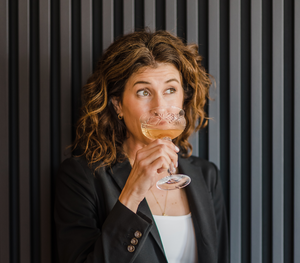 meet your champagne concierge
With a knack for details and a love for bubbles, our knowledgeable champagne concierge, Niki Potter, will help you curate the perfect mix of bubbles exactly matched to your preference.