Lucien Collard Grand Cru Gift Set + Glasses
Send the gift of bubbly to your friends, clients and loved ones this holiday season in this limited release champagne gift box! 
Gift box includes one 750ml bottle of Lucien Collard Grand Cru 2014 Champagne and a set of 2 crystal champagne tulips.
Wine Info:
Region: Bouzy, Champagne, France
Variety: 80% Pinot Noir, 20% Chardonnay
Color: White
Bottle Size: 750ml 
Tasting Notes: This champagne is full and rich with a bright finish. It has lovely notes of brioche and a beautiful structure which give it a lasting aftertaste. 
Pairing: Because this champagne is so powerful, it is delicious paired with cheesy foods or dessert like strawberry shortcake.
Producer Info: Owner Lucien Collard comes from a deep rooted heritage in the
region of Champagne, France. His ancestors have been growing wine in Bouzy
since the 17th century. In 1919, Lucien Collard, the grandfather and namesake of the
current owner, wed Julia Bara, daughter of the established grand cru
champagne-making family Paul Bara. This union gave birth to a true family
tradition of passing the vineyard from father to son with their own wine-growing
legacy. Lucien's cuvées have been created with an ambition and passion to share
his vision of an exceptional champagne. In the summer of 2022, I had the pleasure
of bringing a group of Bubbles Club members to have lunch Lucien at his
champagne house in Bouzy, and can attest to the fact that his love of champagne is
unparalleled by anyone else I have ever met and his commitment to creating
champagnes of the highest caliber is genuine. His vineyards are certified organic
and all hand harvested, which is not surprising as he truly is a man of integrity in
every area of producing his champagne.
**PLEASE NOTE**
* Signature is required for all wine deliveries and must be 21yrs+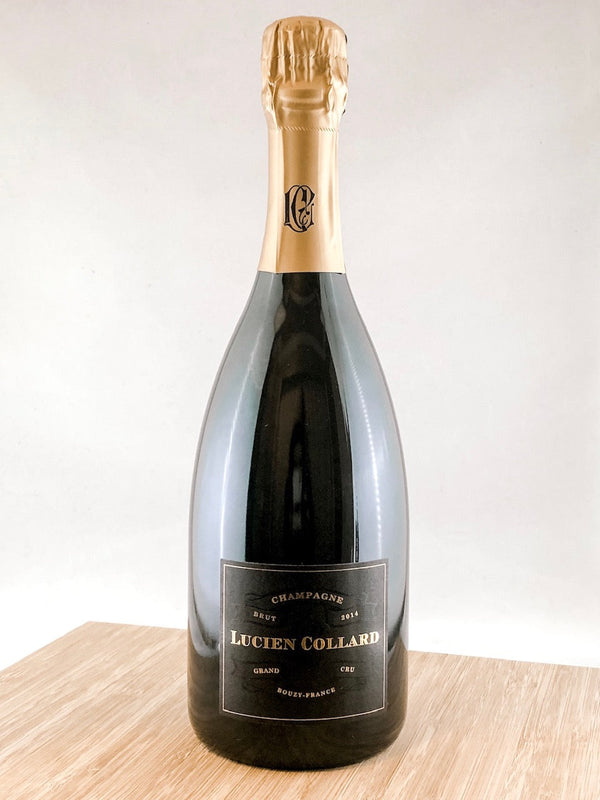 LOOKING TO place a large or CUSTOMized GIFT order?
We can help! Our devoted and knowledgeable gifting concierge will assist in managing all of your gifting needs from start to finish.