Welcome to the virtual champagne experience
Throughout the week of June 6-11th we will keep you up to date on all the fun adventures of our Club Member trip to Champagne, France. We will make sure to keep this page updated with new links as well as email you updates.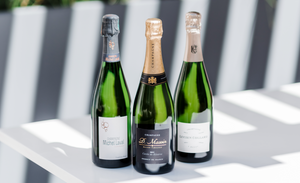 YOUR bottles
Throughout the week we will be opening each of these bottles with the winemakers in Champagne and sharing fun behind the scenes footage with you.
Wine Info
Interviews with the winemakers
Get a closer look at the winemakers themselves and the passion that drives their creativity and craft in champagne making.